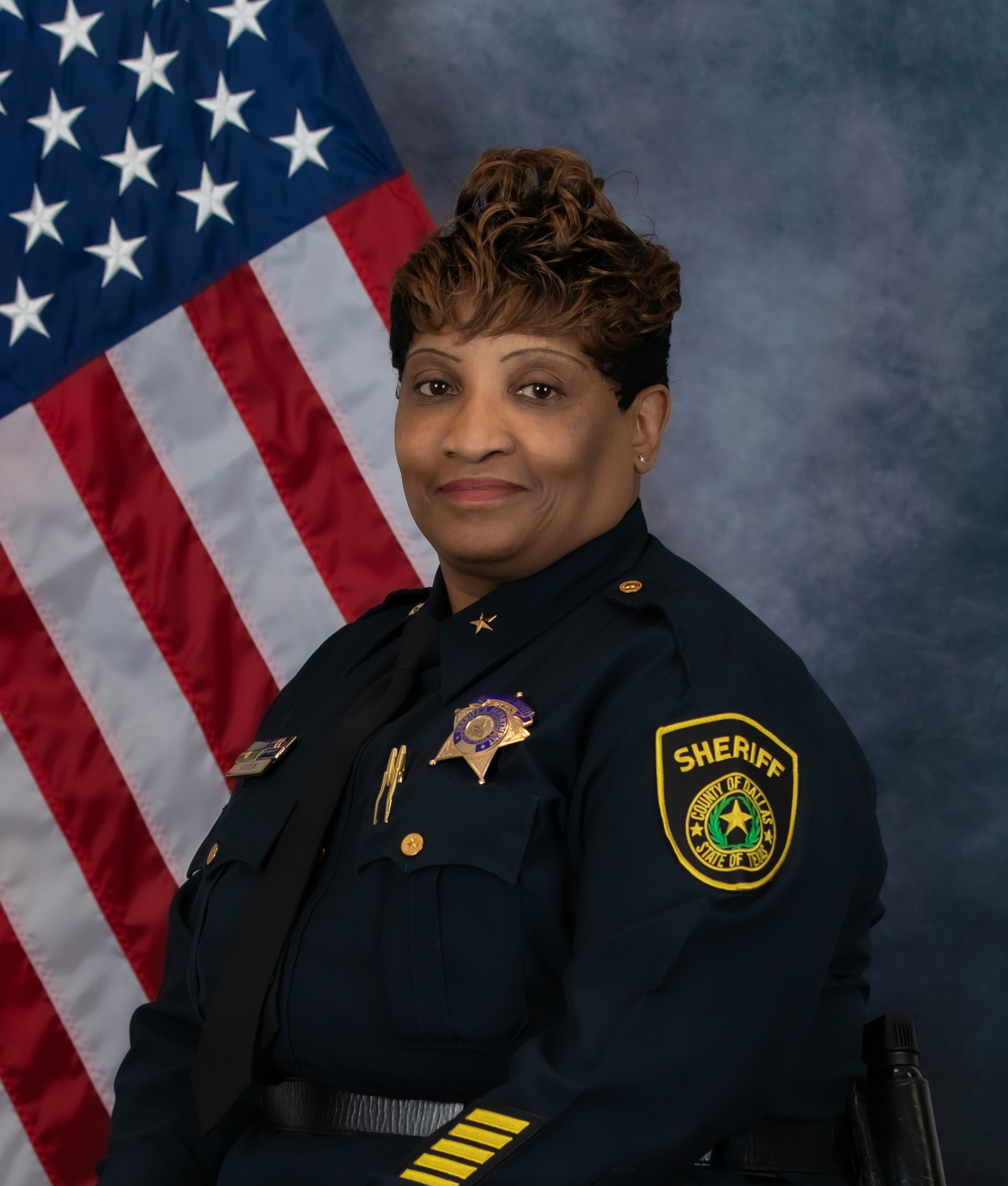 Assistant Chief Deputy Alice Hayden is a 28-year employee of the Dallas County Sheriff's Department; she began her career in 1993 as a Detention Service Officer. Chief Hayden has worked inmate housing assignments at North Tower, South Tower, West Tower, and the now-closed Decker Detention Facility and Government Center.
In 2000, Chief Hayden was promoted to the rank of Detention Service Supervisor and assigned at the North Tower Facility.
In 2005, Chief Hayden was promoted to Detention Service Manager and assigned at Government Center.
In 2013, Chief Hayden was promoted to Detention Service Commander and assigned at West Tower Facility; transferred to North Tower Facility in 2019, where she remained until she was honored to be chosen as Assistant Chief Deputy where she is assigned to the Inmate Housing Bureau.
Chief Hayden's career path has led to a variety of certifications; she's certified as a DSO II officer, Fire Warden, Detention Training Officer, and Texas Commission on Jail Standards Jail Administrator; as well as holding certificates in several management courses.
•
Graduate of the National Jail Leadership Command Academy.
•
Graduate of University of North Texas at Denton Bachelor of Science in Criminal Justice
•
Graduate of Dallas El Centro Community College Associate of Applied Science(Paralegal)
•
Master Jailer License Texas Commission on Law Enforcement Officers Standards and education
•
Basic Instructor Texas Commission on Law Enforcement Standards and Education
Inmate Housing Bureau – 214 653-2601