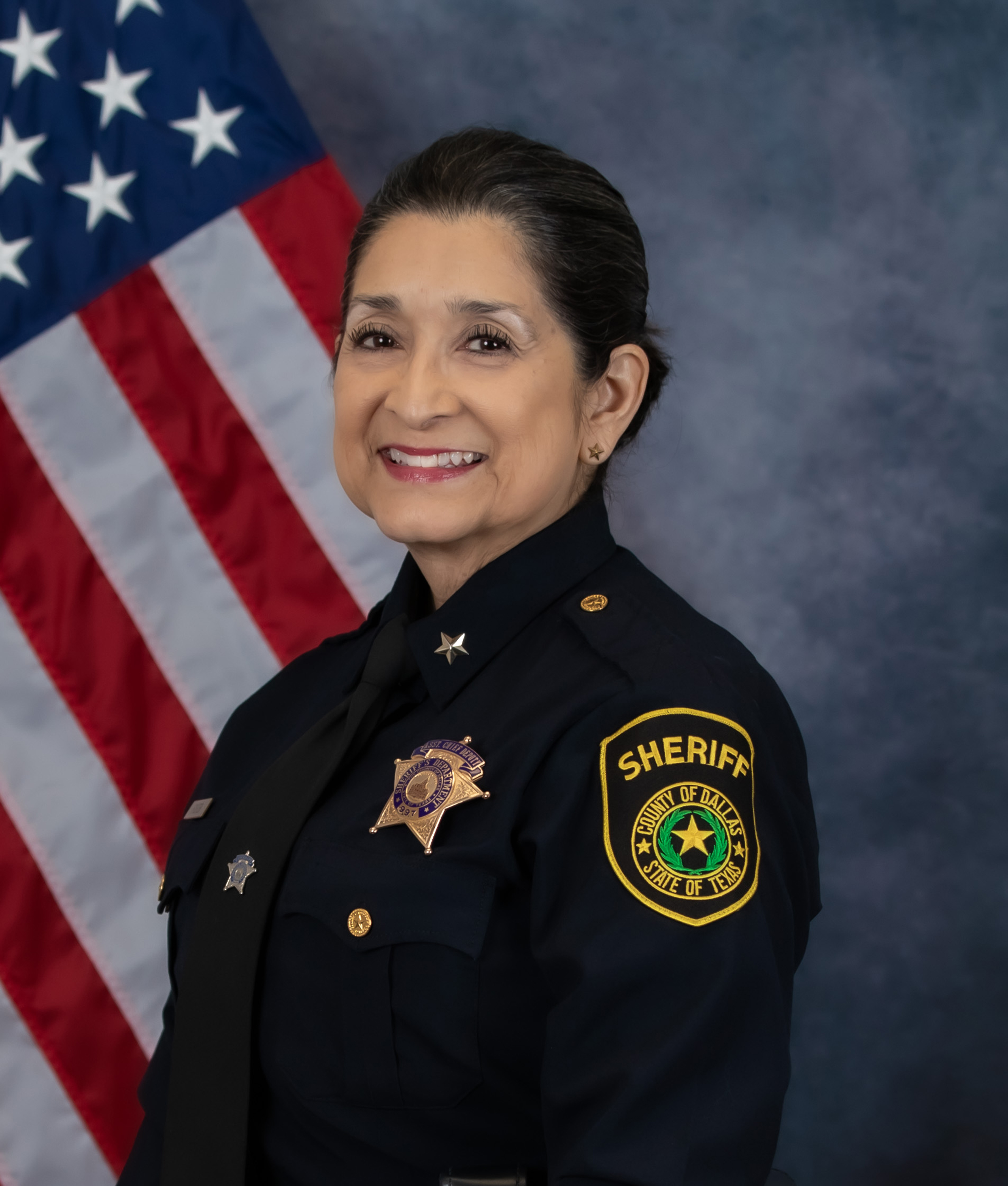 Assistant Chief Deputy Debbie Foster – Judicial Services and Communications Bureau. Chief Foster has 25 years of law enforcement experience working with agencies at the local, state and federal level.
In 1985, while attending Southwest Texas State University for three years to pursue an elementary education degree, Chief Foster joined the University Police Department as a patrol officer. During her time serving as a patrol officer, Chief Foster discovered her passion for law enforcement and put her formal education on hold.
After three years, Chief Foster joined the Permian Basin Drug Task Force. Chief Foster was hired as an undercover investigator for the Task Force, which was based in Midland, Texas. The Task Force covered 17 counties. Chief Foster made numerous undercover buys, which resulted in many arrests as well as property and currency seizures. Chief Foster worked at the Ark-La-Tex Narcotics Task Force located in Linden, Texas, where she acted as the buying agent for covert undercover operations. She was later hired at the Southeast Texas Narcotics and Intelligence Task Force, located in Hardin County, Texas. Chief Foster worked as an undercover investigator until she was promoted to Assistant Commander of the Task Force. Chief Foster coordinated the drug task force, which included five counties. The Task Force worked closely with federal agencies such as the U.S. Customs, ATF, DEA, DPS and other police and sheriff's departments. In 2000, the new sheriff of Wood County, Texas hired Chief Foster as a sergeant/investigator to oversee the narcotic operations in the county. Chief Foster was later promoted to chief deputy. As the chief deputy in Wood County, she managed the daily operations of the sheriff's department, which included, patrol, criminal investigations, civil process and the daily operations of the jail. She also assisted with community relations throughout the county.
Graduate of the Federal Bureau of Investigation National Academy Class #270
University of Phoenix Bachelor of Science Degree with Honors in Criminal Justice Administration/Management
Graduate of Northwestern University School of Police Staff and Command School #383
Attended Southwest Texas State University in San Marcos, Elementary Education – three years
Attended Lamar University, Beaumont, Texas, Criminal Justice
Master Peace Officer Texas Commission on Law Enforcement Officer Standards and Education
Basic Jail Certification Texas Commission on Law Enforcement Officer Standards and Education
Texas, Office of the Governor, Narcotics Commander Management and Supervision Graduate
Bureau of Justice Assistance, Multijurisdictional Narcotics Task Force Management and Operations
Operation and Support Services – 214.653.3451