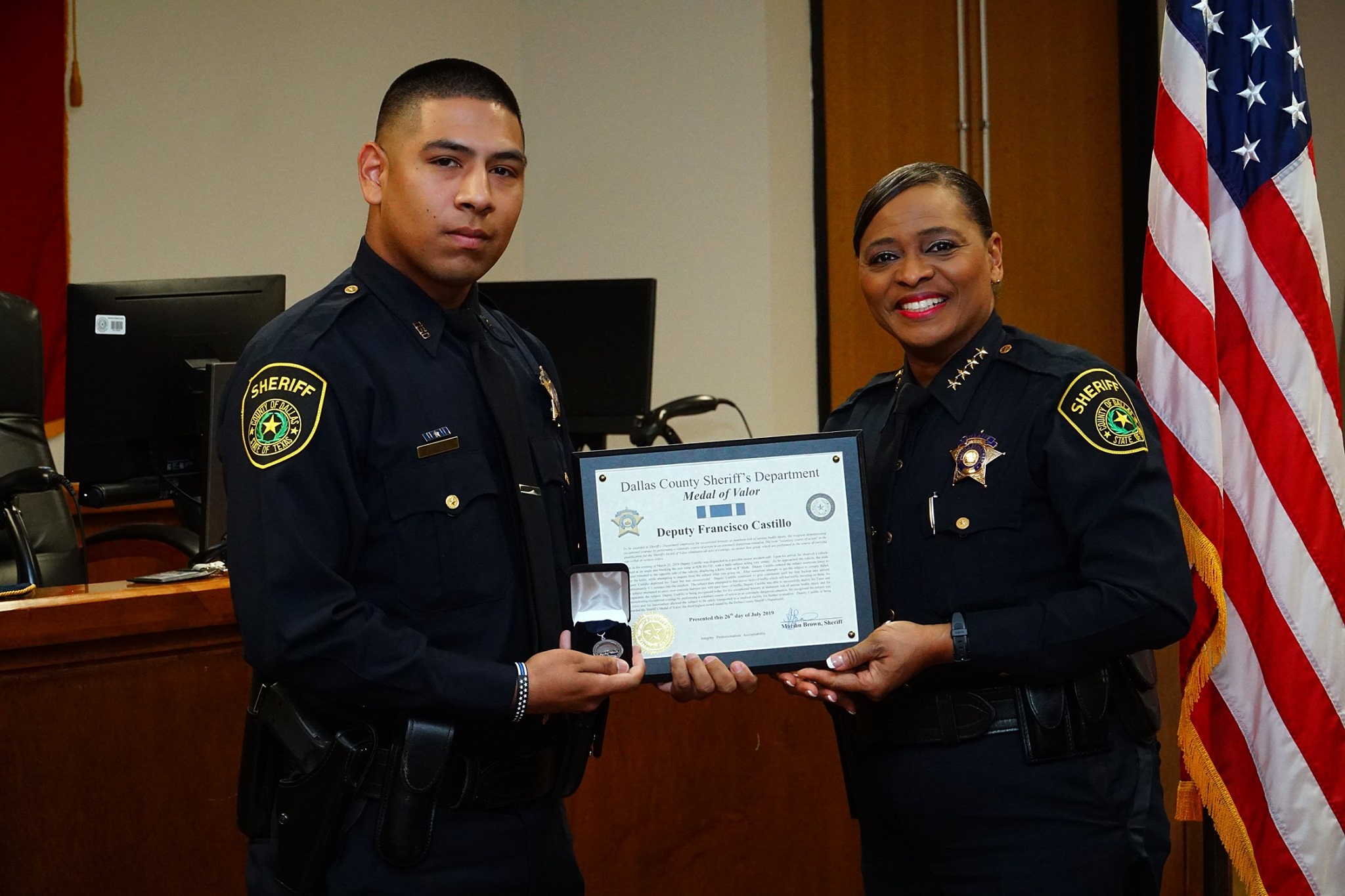 Late in the evening of March 25, 2019, Deputy Francisco Castillo was dispatched to a possible minor accident call. Upon his arrival, he observed a vehicle parked at an angle (the wrecker that Donald Rogers was driving) and blocking the exit ramp at N/B IH-35E. As he arrived at the scene, Deputy Castillo observed a male subject next to a vehicle and acting very erratic. He also observed that the trunk and all four doors of the vehicle were open. Numerous items had been removed from inside the vehicle and were lying on the ground.
As Deputy Castillo exited his squad car and approached, the male subject retreated to the opposite side of the vehicle, displaying a knife with an 8" blade. Deputy Castillo ordered the subject numerous times to drop the knife, while attempting to inquire from the subject what was going on. After numerous attempts to get the subject to comply failed, Deputy Castillo deployed his Taser but was unsuccessful. Deputy Castillo continued to engage the subject, giving commands until his first backup unit arrived approximately 4 ½ minutes into the incident. The subject then attempted to flee across lanes of traffic which still had traffic traveling on them.
As additional squads arrived, they began blocking traffic with their vehicles and assist, while Deputy Castillo continued to close the distance between himself and the subject. As the subject attempted to cross over concrete barriers into still open lanes of traffic, Deputy Castillo was able to successfully deploy his Taser and incapacitate the subject, who was disarmed and taken into custody.
Deputy Castillo was recognized for his exceptional bravery at imminent risk of serious bodily injury and for demonstrating exceptional courage by performing a voluntary course of action in an extremely dangerous situation.
He recognized the subject was in crisis and his intervention allowed the subject to be safely transported to a medical facility for further evaluation. Deputy Francisco Castillo was being awarded the Sheriff's Medal of Valor, the third highest award issued by the Dallas County Sheriff's Department.