Marriage Licenses & Marriage Ceremonies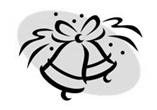 Please refer to: the County Clerk Marriage License site for information on securing a marriage license and to apply. When you apply online you may bring your identification number with you to this location or you may use the kiosk located at the Courthouse to make your application. Proper identification will be required as set out in the above link.
Judge Jones will be pleased to perform your marriage ceremonies during regular business hours, at our Courthouse in Grand Prairie, Texas, or you may schedule the Judge to perform your ceremony at your venue location other than the Courthouse.
Judge Jones welcomes walk-in wedding ceremonies on Fridays during the hours of 9:00 a.m. – 12:00 p.m. and 1:00 p.m. – 4:00 p.m.
In addition, ceremonies can be performed in English or "en Espanol."
For fee information and /or to make reservations for the date, time and place, please call for details, (214) 751-4040 or e-mail the information to jp41court@dallascounty.org.