Planning and Development provides staff assistance to the Dallas County Historical Commission. This committee, which consists of fifteen individuals appointed by the Commissioners Court, serves as the County's primary advisory body on historic preservation matters. The Historical Commission is responsible for providing the first level of review for State historical marker requests, and it conducts two-to-three special projects per year.
Historical Commission Providing Funding for Under-Told Markers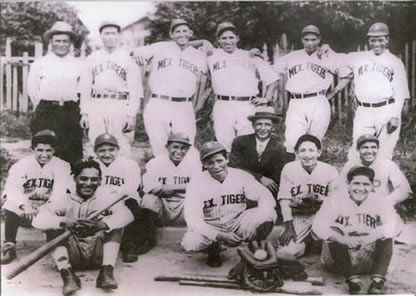 Photo Courtesy of Dallas Mexican American Historical League
Because there are key aspects of Dallas County's history that remain unacknowledged and because the cost of obtaining a State marker can prevent many organizations and individuals from commemorating this history, the Dallas County Historical Commission is providing funding during the State's current September 1-November 15, 2016 marker application period for markers which address these under-told elements.
Information about this funding can be accessed through the link provided below and by calling Rick Loessberg, the County's Director of Planning & Development, at (214) 653-7601.
DALLAS COUNTY UNDER-TOLD HISTORY MARKER FUNDING PROGRAM
In 2015, the Historical Commission adopted the following mission statement to help guide it in its work:
The mission of the Dallas County Historical Commission is to protect, preserve, and promote the historic resources of Dallas County for the education, enjoyment, and economic benefit of the County's residents.
To accomplish this mission, the Historical Commission will:
Encourage and assist in the development of State historical markers.
Advise the County Commissioners Court on historical matters.
Communicate and work with other local historical organizations.
Make the history of Dallas County accessible to the public through such activities as the Commission's website, the regular publication of an electronic newsletter and a smart-phone tour of State historical markers.
With the exception of a summer break in July, the County's Historical Commission generally meets on the second Thursday of every month at noon.
For more information about the Historical Commission, please call (214) 653-7601.