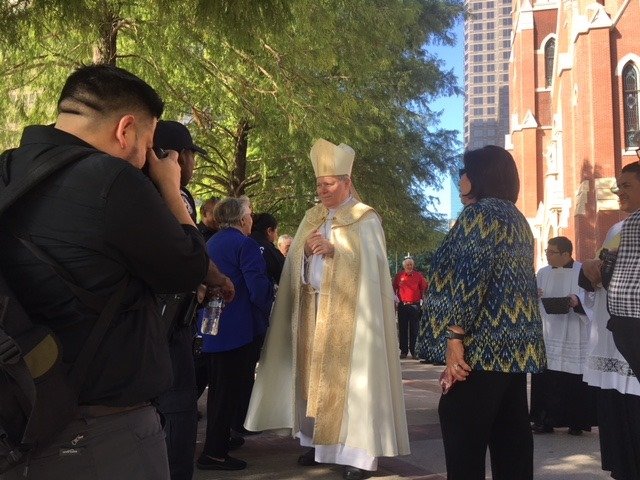 Catholic Diocese of Dallas holds "Blue Mass" to honor First Responders
The Blue Mass is a Mass celebrated annually in the Catholic Church for those employed in the field of public safety, i.e. police officers, firefighters, correctional officers, 911 operators, EMS personnel, and all first responders.
The name of the color "blue" represents the uniform color that is predominately seen and worn by many public safety personnel. The Blue Mass honors those who are actively serving as first responders, and is also an opportunity to remember and honor those who have died in the line of duty. The Blue Mass in a Catholic Church is a time-honored way to show praise and gratitude to the first responders and their families.
THe Blue Mass started at 9:30AM with the Bishop of Dallas Reverend Edward J. Burns addressing the first responders and the Blessing of the Fleet.