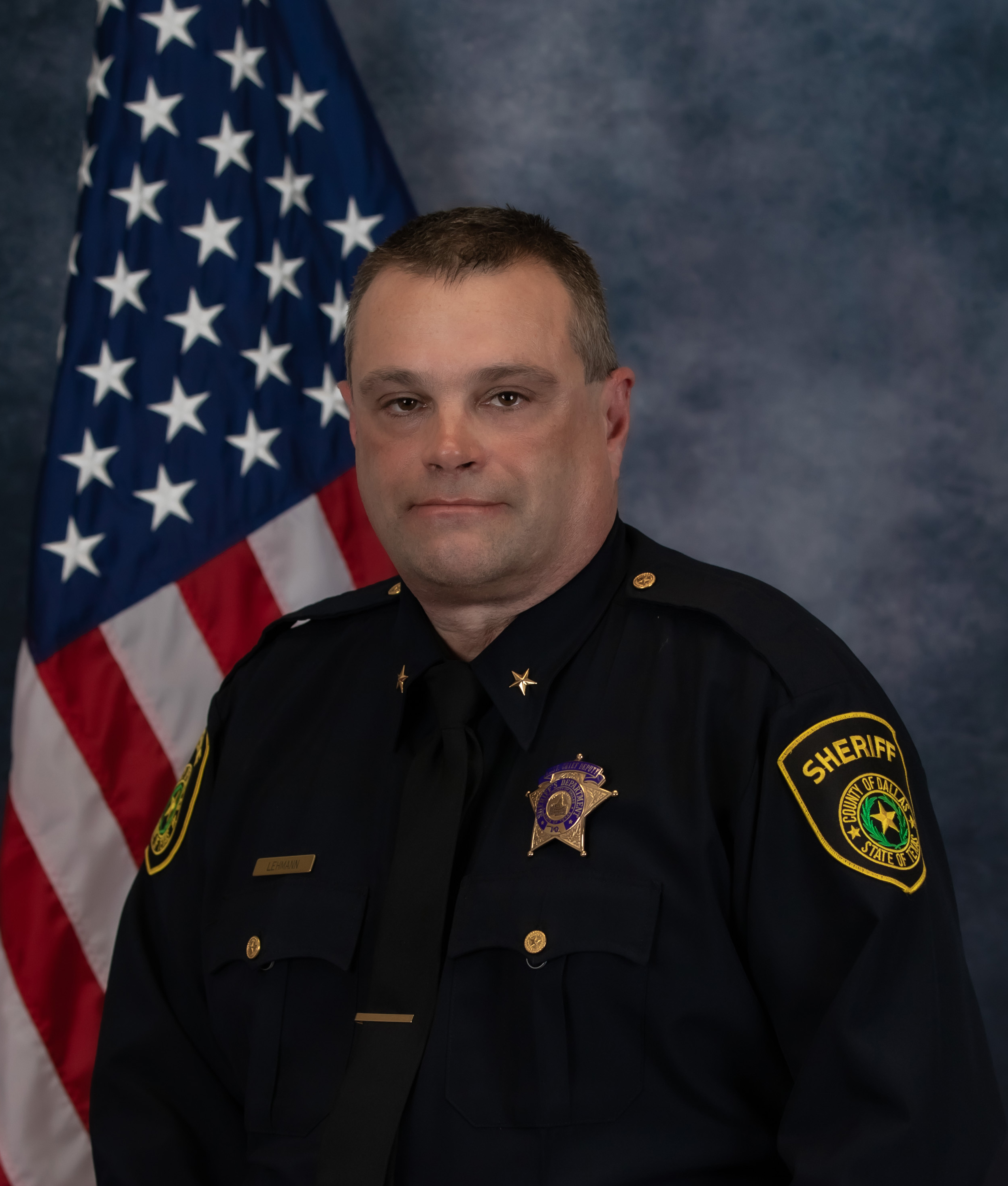 Assistant Chief Paul Lehmann is over Special Services. He started his career with the Texas Department of Criminal Justice before joining the Dallas Sheriff's Department in 1992. He has worked assignments at the West Tower, North Tower, Intake, Release, and the now-closed Government Center and Old Jail. He has also served assignments in Patrol, Traffic, Internal Affairs, Training, and served as the Department's Rangemaster for more than a decade. During his time as a Deputy and Sergeant in General Services, he was one of the Department's leaders in DWI enforcement.
Chief Lehmann's career path has led to a variety of certifications. He has been certified or licensed as a Drug Evaluation and Classification Expert, Breath Test Operator, Standardized Field Sobriety Testing Instructor, LIDAR Instructor, OC Instructor, Less-Lethal Instructor, Chemical Agent Instructor, Forensic Hypnotist and holds certifications from the Texas Commission on Law Enforcement as an Instructor, Firearms Instructor, Patrol Rifle Instructor, and Sub-Machinegun Instructor. He has completed training courses in an eclectic range of topics ranging from Criminal Profiling to Hostage Negotiation to Homicide Investigation. He holds or has held factory armorer courses in roughly two dozen weapon platforms. He is a member of the International Association of Law Enforcement Firearms Instructors and International Law Enforcement Educators and Trainers Association.
He is a 2017 graduate of the Center for American and International Law's School of Executive Leadership.
Chief Lehmann also holds a FAA commercial airman's certificate and has experience flying as a Captain for a FAA Part 135 commercial air carrier. He attended Embry-Riddle Aeronautical University.
He was appointed Assistant Chief Deputy by Sheriff Marian Brown in 2019.