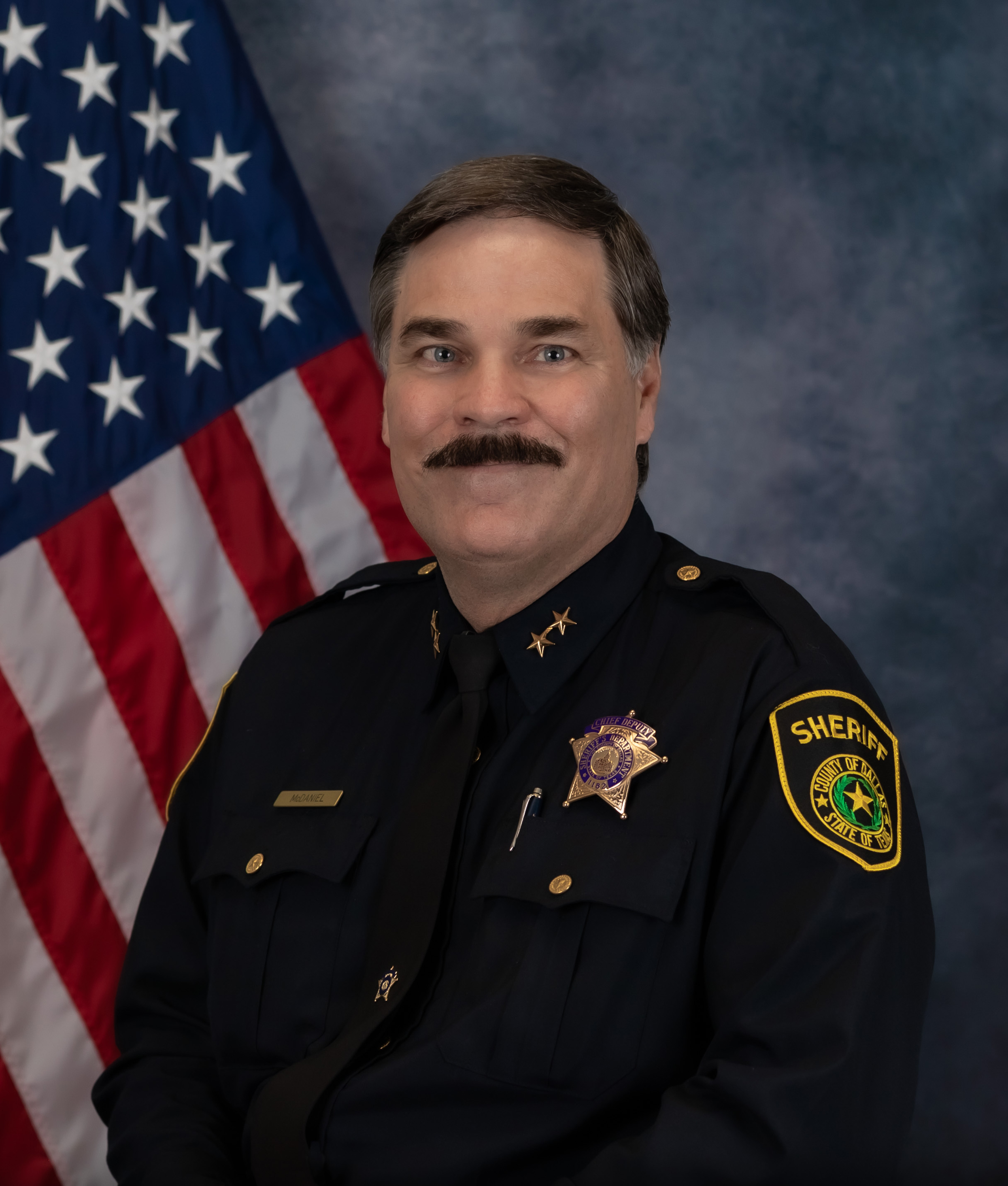 Chief Deputy Office of General Services Gary McDaniel began his law enforcement career at the Duncanville Police Department in 1983 as a Patrol Officer. During his service at Duncanville he rose through the ranks to Lieutenant and commanded several divisions. Those divisions included Criminal Investigation, Narcotics, Special Services and the SWAT Unit of which he was a founding member.  After 34 years of service to the citizens of Duncanville, he retired.
In January of 2018, McDaniel joined the Dallas County Sheriff's Office and was appointed as the Assistant Chief Deputy of the Investigative, Judicial and Communications Bureau by Sheriff Marian Brown.  In 2021, he was promoted to his current position as the Chief Deputy of the Office of General Services.
Chief Deputy McDaniel follows in the footsteps of his grandfather, W. H. Miller, who served in the position of Chief Deputy under Dallas County Sheriff Steve Gutherie in 1947.