Updates:
Sheriff Promotional Exam Announcements have been posted:
EXAM DATE: November 16, 2016
UPDATED: Written Examination and Physical Readiness Assessment (PRA)
Results: October 25, 2016 - Click Here!
Dallas County jail passes eight consecutive state jail inspection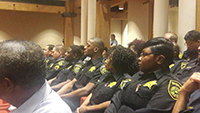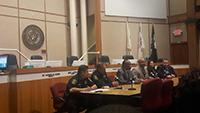 The Texas Commission on Jail Standards is recognizing the Dallas County Sheriff's Department for the eighth straight year. On Friday, October 7, 2016, the state inspection team completed their week long inspection of the seventh largest jail in the nation. Learn more here!