Trinity Strand Trail
City of Dallas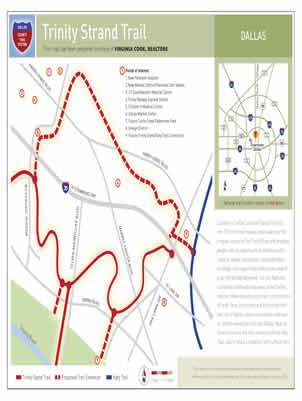 Located in Dallas' popular Design District, this 2.5-mile trail follows what was once the original course of the Trinity River and provides people with an opportunity to exercise and to travel to nearby restaurants, corporate office buildings, and major hotels without the need of a car.
Attractively designed, the trail features numerous trailheads and views of the Dallas skyline.
Made possible by invaluable private contributions of land, time, and money and by funding from the City of Dallas, plans are already underway to extend the trail into the Dallas Medical District, to have the trail connect with the Katy Trail, and to add a companion soft surface trail.