Marriage Licenses & Marriage Ceremonies
Justice of the Peace 5-1
East Dallas Government Center – 3443 St. Francis Avenue, Dallas, Texas 75228
(214) 943-6980 Main • (214) 943-2871 Fax
Please CALL the court to schedule/confirm an appointment.
Hours of Operation 8:00am - 4:00pm, Monday - Friday
Se Habla Español
---

DO NOT email the court for a wedding appointment. Please CALL the court to schedule/confirm an appointment.
MARRIAGE LICENSES ARE NOT BEING ISSUED AT OUR OFFICE AT THIS TIME.
Please contact the County Clerk's office at (214) 653-7099 for more information.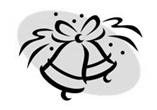 Wedding Ceremonies
Judge Martinez will be pleased to perform your wedding ceremony in accordance with your faith. Ceremonies are performed in English or en Español. You may also schedule the Judge to perform your ceremony at physical locations other than the Courthouse.
YOU MUST HAVE AN APPOINTMENT FOR ALL CEREMONIES
For fee information and to make reservations for the date, time and place you will require her services, please call (214) 943-6980.