Health and Human Services
Click here for information on the 2019 Novel Coronavirus (COVID-19)
Click here for information on Monkeypox
A Message from Dr. Philip Huang, Director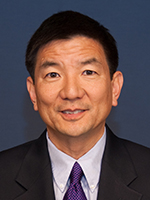 Welcome to Dallas County Health and Human Services (DCHHS). It is my honor and privilege to serve you, the residents, of Dallas County.
With an annual budget of approximately $117 million, and almost 500 public health professionals, we are there every day to protect and promote the health of the over 2.6 million Dallas County residents. 
Our work is wide-ranging.  You can find us providing childhood immunizations and flu shots, working with community partners to treat and reduce sexually transmitted infections, and assisting low-income residents with repairs to home heating and cooling units. We also have disease detectives who investigate outbreaks of suspicious clusters of illness, and study the trends, causes and effects of health and disease conditions in our neighborhoods.
We are committed to improve the health and quality of life for all of our residents, and address inequities and disparities in health.  Please join us in our efforts to make Dallas County the healthiest that it can be.
Philip Huang, MD, MPH
Director / Health Authority