All District 2 Road & Bridge Projects
County Road & Bridge projects are coordinated in partnership with the respective city to ensure our main thoroughfares (no residential streets) are well maintained or improved where needed. The County funds Road & Bridge projects via the $10 Road & Bridge fee paid as part of your annual vehicle registration.
The cities in Dallas County initiate the process by identifying the roads needing improvement and request Road & Bridge funds from Dallas County to help defray the cost. The County has allocated more than $10.5 million to Road & Bridge maintenance projects throughout District 2. Below is a map showing all projects in the District in addition to a listing by city showing a tighter view of a project in that city.
Click image to view larger version.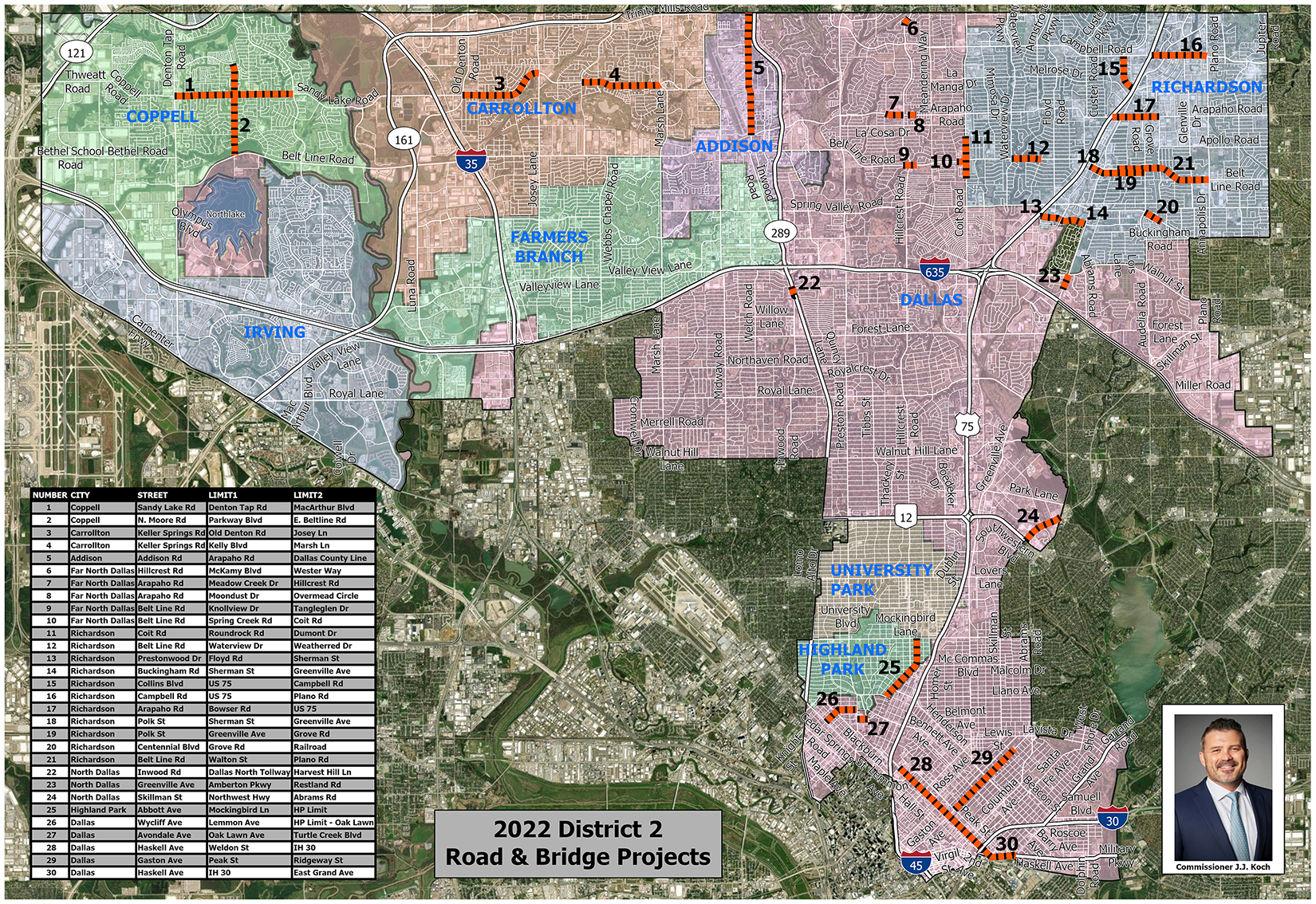 District 2 Road & Bridge Projects by City