2019 Novel Coronavirus (SARS-CoV-2/COVID-19)
If you receive a call or text from Dallas County Health and Human Services and you need additional assistance, please call the DCHHS COVID-19 Call Center at (972) 692-2780.
Residents are asked to help prevent spread of the virus by practicing non-pharmaceutical interventions (NPIs) such as social distancing at a distance of at least 6 feet wearing masks, and good hand hygiene. Clean and disinfect frequently touched surfaces, and avoid touching your eyes, nose and mouth with unwashed hands. If you are sick, stay home.
Current travel advisories can be viewed at the U.S. Department of State and CDC. The CDC recommends that travelers defer all cruise travel worldwide.

Contact Information
Additional Resources
Today's Risk Level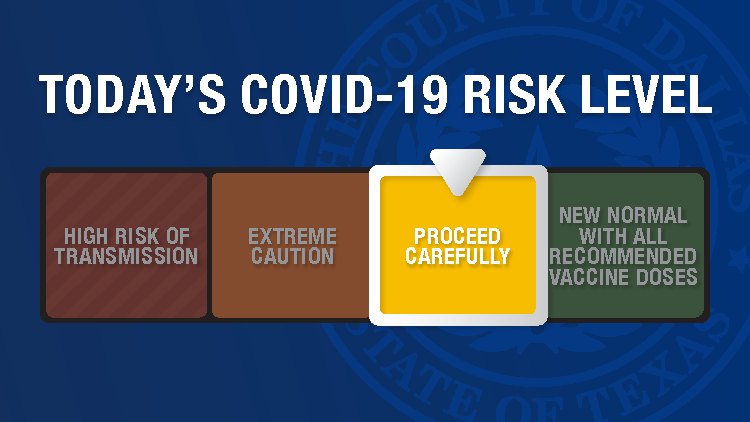 Nivel Actual de Riesgo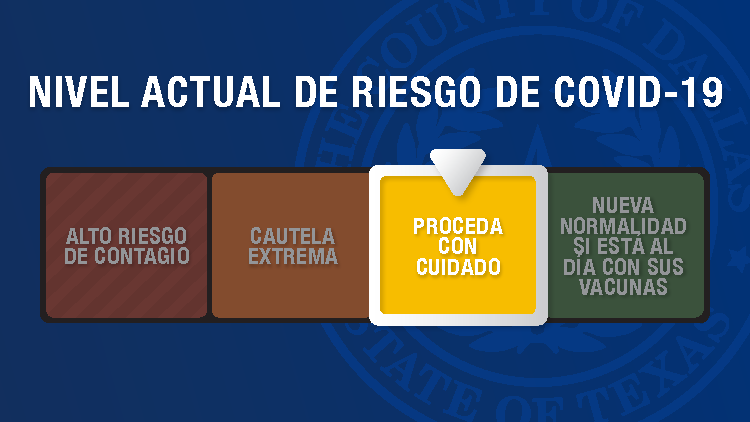 Click here for Dallas County COVID-19 Risk Level and Health Guidance for the Public
Click here for Dallas County COVID-19 Monitoring Data
---
Updated 04/27/21
keywords: COVID-19, Coronavirus, FAQ, Patients, Families, Business, Dallas County, Daycare, Schools, Universities, HCP, Vaccines, SARS-CoV-2