Guidelines and Criteria
---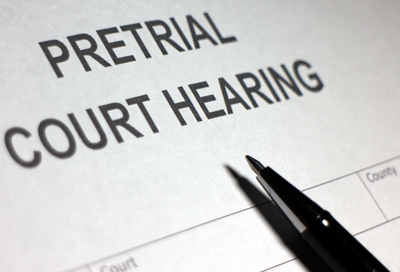 Pretrial Services assists in the elimination of overcrowding in the county jail by allowing qualified defendants an opportunity to be released on low cost county bond  while pending disposition of their case.  In considering an individual for release, the agency is concerned with two primary factors:  1) whether the defendant will appear for all scheduled court settings and 2) whether the defendant poses a serious threat to the safety of the community if released on bond.
Minimum Requirements


Must be a resident of Dallas County or one of the six contiguous counties
Must be in jail on a Dallas County offense
Must provide positive identification
Must not be on parole or probation
Must be willing to appear in court for all scheduled court appearances until the case is disposed
Defendants who have first degree felonies or who have a history of bond forfeitures may be excluded from consideration unless ordered by a judge.
Excluded Charges
Dallas County Pretrial Services is unable to write personal bonds for specified criminal offenses. All personal bond releases are approved by a County Criminal Judge or a Criminal District Judge.
Conditions of Bond
In addition, regular conditions of bond for all defendants include:
Pay required bond fee
Hire an attorney (if indigent and unable to hire an attorney, you can address that with the court during your first appearance)
Appear in court for all scheduled court settings
Notify the Pretrial Services Office to report a change of address or employment
Notify the Pretrial Services Office prior to leaving the Dallas/Fort Worth area
Remain arrest free pending disposition of current offense
When appropriate or necessary, the court may order additional conditions of release in which the defendant must comply.  Other conditions of bond include, but are not limited to:
Drug Testing
Ignition Interlock Device
Domestic Violence Orders (no contact with victim/injured party)
Curfew
Avoid certain locations and persons
Attend alcoholism or drug treatment
Psychological counseling
School attendance
Enrollment and/or completion of GED
A judge may at any time, modify conditions of release either reducing or increasing the level of supervision of the defendant, as deemed appropriate or necessary. Additionally, a defendant's release may be revoked by the court upon notification of non-compliance with the terms of supervision and/or conditions of release.