Texas Emergency Rental Assistance Program (TERAP)
Effective July 1, 2021, TERAP is no longer accepting applications.
Applications for rental assistance will be processed through ERAP.
A partir del 1 de Julio de 2021, TERAP ya no acepta solicitudes.
Las solicitudes de asistencia para el alquiler se procesarán a través de ERAP.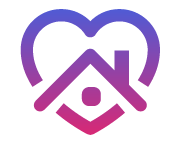 Texas Emergency Rental Assistance Program (TERAP)
Funded Through: TDHCA - A Community Development Block Grant CARES Act (CDBG-CV) Program
TERAP provides short-term rental assistance to low income Dallas County residents living outside of the City of Dallas economically affected (loss/reduction of income) by the spread of COVID-19. The program provides rental assistance to income-eligible households impacted by COVID-19 to help them stay housed during the pandemic and help them recover economically from the impact of the pandemic. Administered by the Texas Department of Housing and Community Affairs (TDHCA), with Community Development Block Grant CARE Act funds (CDBG-CV), the program can pay up to six months of an eligible household's rent, including rental arrears, with at least one of those months covering a month of future rent. The program can specifically provide rental assistance to tenants who have been sued for eviction (i.e. forcible detainer action filed against them), providing the landlord and tenant an alternative to eviction. Please visit the TEDP page for more information.
Please note submission of a pre-screening application does not guarantee eligibility or an offer of assistance. Assistance subject to funding availability.
Frequently Asked Questions
Preguntas Frequentes
Eligibility Requirements
Landlord/Unit
Assistance for rent no older than April 2020
Rent for the household assisted may not exceed 120% of FMR/SAFMR (per TDHCA guidelines)
Must have a bank account and accept direct deposit
Units that are already receiving project-based assistance or are public housing units are INELIGIBLE
Units that are owned by a unit of government may be ineligible
Tenant/Household
Household income below 80% of Area Median Income (AMI)* - see chart below
Household has been financially affected by COVID-19 pandemic
Tenants are INELIGIBLE if they are receiving tenant-based voucher assistance, are in a unit receiving project-based assistance, or are in public housing
* Tenant/Household Area Median Income (AMI) Chart

FY 2020
Income Limit Area
Median
Family Income
FY 2020
Income Limit Category
1 person
2 person
3 person
4 person
5 person
6 person
7 person
8 person
Dallas, TX HUD
Metro FMR Area
$86,200
Low (80%) Income
Limits ($)
48,300
55,200
62,100
68,950
74,500
80,000
85,500
91,050
Please note applicants who qualify will be required to provide current documentation (within the last 30 days) to support their claim. Please see below for the list of required documentation.
Required Documentation
Landlord/Unit
IRS W-9
Copy of the executed lease with the tenant or if no written lease, required certification proving tenancy
Documentation of Missed Payments (ledger, etc.)
Landlord form and certification completed
Tenant/Household
Personal ID
Copy of the executed lease or if no written lease, required certification proving tenancy
Income: evidence of eligibility under other qualified program** OR income evidence for past 30 days
Tenant application completed.
Tenant certification completed
**You are considered eligible and need no other documentation, if you have evidence that you: 1) are currently eligible for assistance under SNAP, SSI or Medicaid; OR 2) if you are living in a rent-restricted property and have evidence of an income certification from that property dated = or after March 31, 2020, but within twelve months of the CDBG application. In some circumstances the TEDP administrator may allow self-certification of income, but the tenant must still be able to demonstrate evidence upon request.
Additional Program Details
Detalles adicionales del programa
Know Someone Who May Qualify?
Conoces a alguien que puede calificar?
See Below for Additional Resources
Ver abajo para obtener recursos adicionales