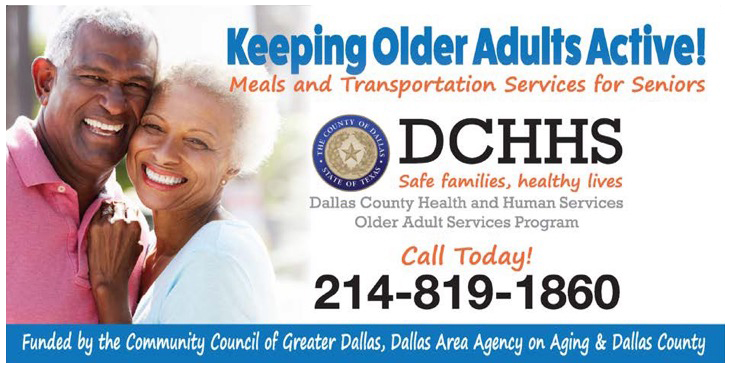 DCHHS Older Adult Services Program offers socializing opportunities and more independence for Dallas County residents 60 years and older.
Transportation is available to program participants.
The program also provides FREE nutritious meals for aging adults 60+ throughout the county.
The Dallas County Older Adult Services Program services include:
200,000 meals a year
70,000 trips a year
17 senior centers
800 meals per day
In addition, we provide physical and mental fitness activities, health and wellness programs, benefits counseling, community engagement, social and recreational activities as well as a number County resources and assistance programs. 
Additional Resources:
Click the image for more information.
Call Today at (214) 819-1860 - it's a SNAP!